Relaxation for Both Mind and Body A Relaxing Time in Okinawa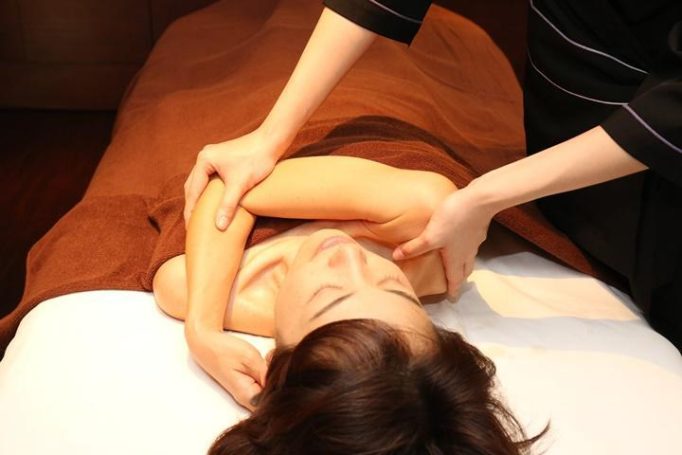 Here we introduce some plans we recommend to those visiting Okinawa for sports events including marathons and cycling. Warm and comfortable throughout the year, Okinawa hosts many sports events every year where participants gather from all over the country. Many most likely enjoy some sightseeing and delicious dining during the days before and after the events.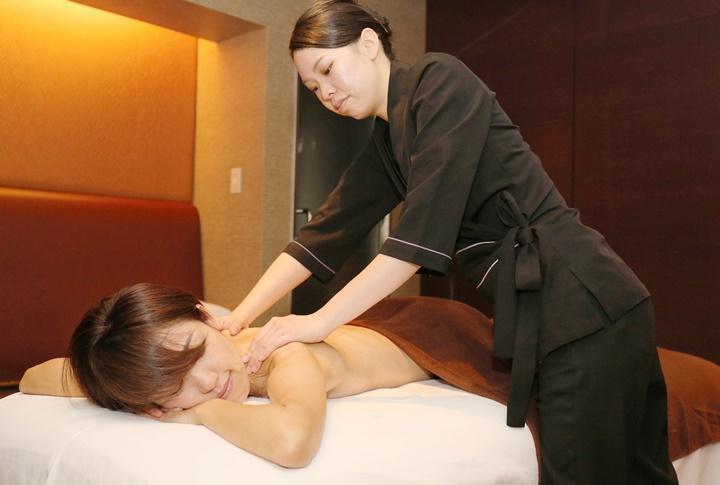 In order to stay active at one's destination, relaxation after sports is important. Relieving accumulated fatigue through massage leads to recovery from muscle fatigue and the prevention of injury.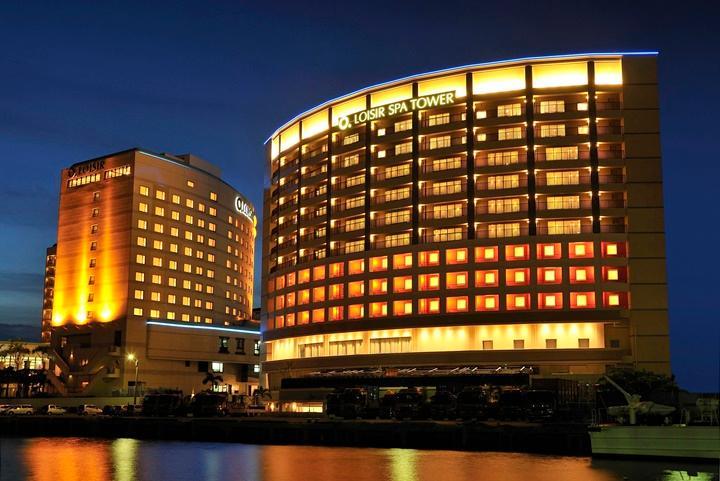 There are many facilities for relaxing located throughout the prefecture; here we introduce the relaxation options available at Loisir Spa Tower Naha.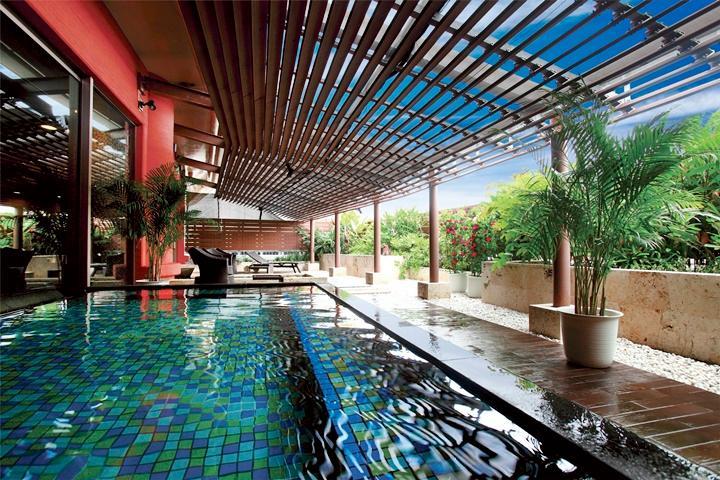 Before my treatment, I am shown to the hotel's natural hot spring "Miegusuku Onsen – Uminchu no Yu." This natural hot spring is a salt spring sourced from fossil salt water around 8 million years old.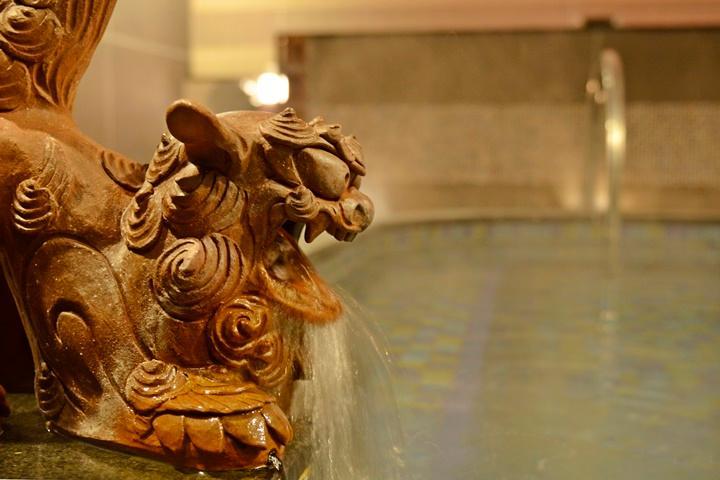 It is characterized by salt that adheres to the skin, preventing the evaporation of perspiration for a highly thermal and moisturizing effect. It warms you from the core of your body, and so it leads to recovery from fatigue, as well as nerve, muscle and joint pain.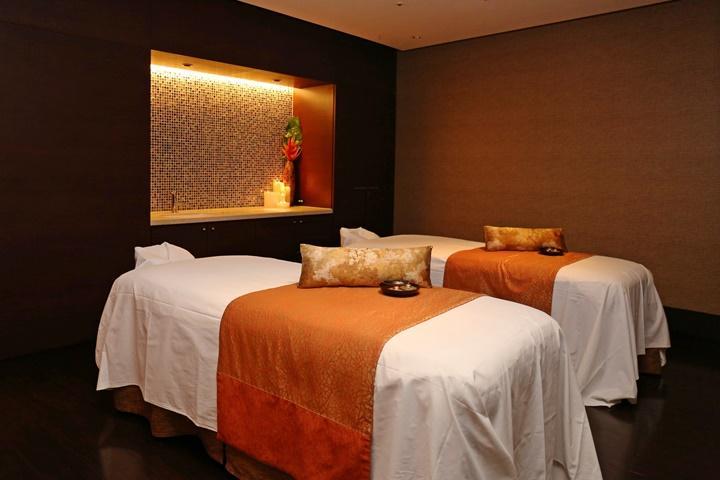 After my body has thoroughly warmed up, I head to "CHURASPA inspired by SMART ARYURVEDA," which was awarded a prize in the "World LUXURY SPA AWARDS 2018," where the world's top-class spas are recognized.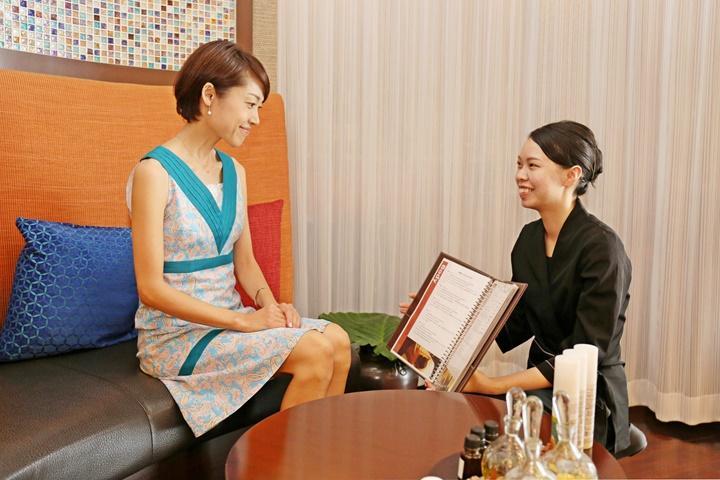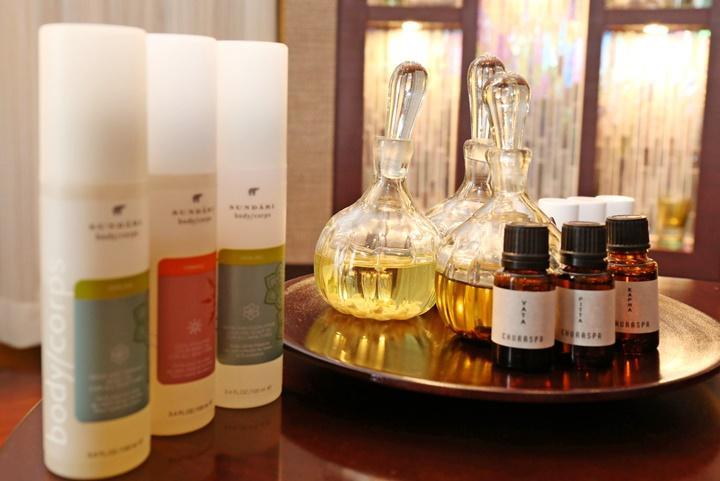 Visitors receive counseling from an experienced therapist, after which an aroma oil that suits them is selected.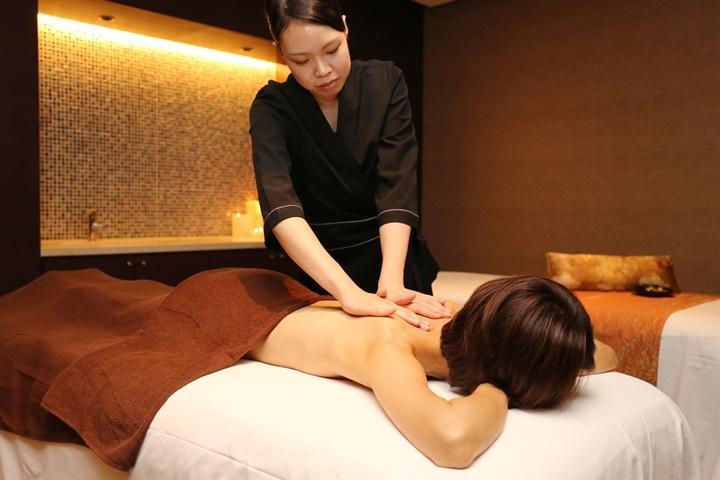 There are many options available, but the one recommended for the body after sports is the "Abhyanga Deep Body Work" course. A duration of 60, 90, or 120 minutes can be chosen, and it is good to know you can choose depending on your level of fatigue or your mood. The exquisitely deft pressure drains the exhaustion and waste elements from the muscles in my body, while the stretching focusing on the shoulders, back, and waist – eases its stiffness. It is also possible to focus on any main areas of stiffness or pain, so tell your therapist if you have any requests.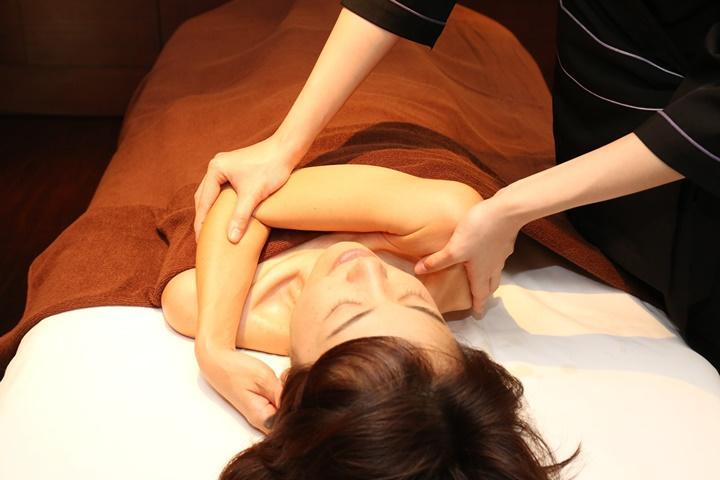 The therapist takes their time to massage and ease stiffness in the areas around the collarbones and shoulder blades, which are difficult to stretch by oneself. Tension, stiffness and swelling I was not even aware of are removed, and I feel refreshed.
Feedback from those who have experienced the treatment includes such comments as "My built-up fatigue has been removed," "Both my body and my head have become clear," and "My body and my mind are all warm, and I feel happy."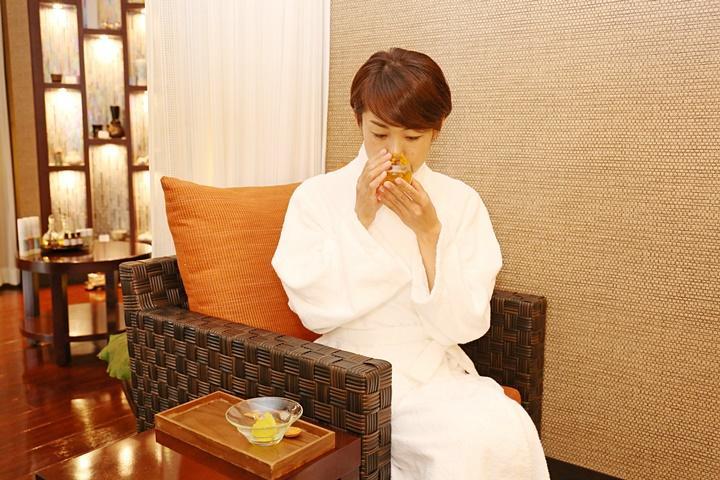 After the treatment, I receive more counseling while enjoying a tea that warms the body. My therapist gave me advice that covered the condition of my body, follow-up care, self-care, and breakfast.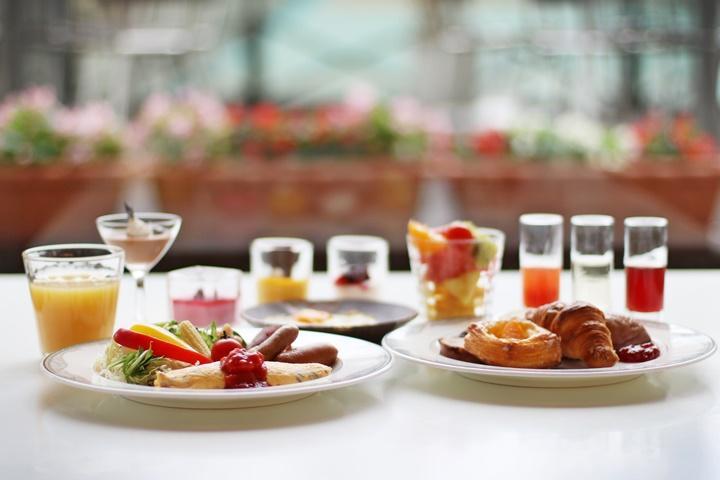 Loisir Spa Tower Naha has a morning buffet including mainly Western food. Based on the advice from my therapist, I drink lots of water (to replenish the moisture that has been lost while sleeping), and help myself to large servings of fruits that contain abundant vitamins and minerals.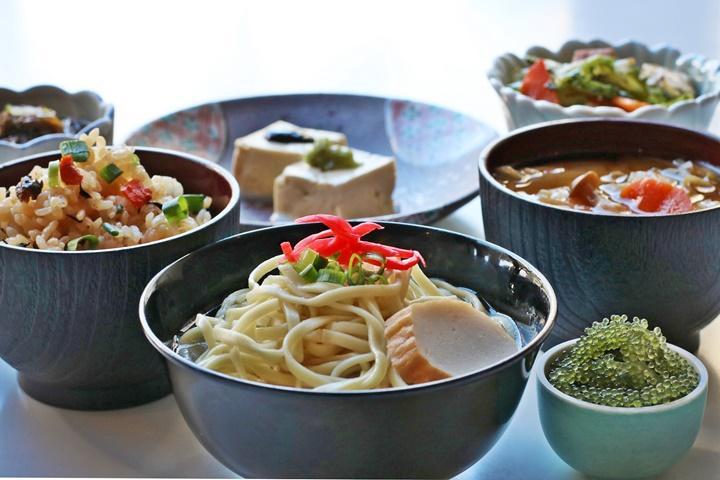 There are homemade breads, Japanese and Okinawan food, as well as cold-pressed juices with fresh vegetables and fruits, and I want to try a little of each.
Okinawan foods are rich in vitamins and minerals from the blessings of nature. Many of the hotels in Okinawa offer menus including an abundance of them.
In addition to the Loisir Spa Tower Naha introduced here, the "Ryukyu Onsen Dragon God's Bath" at Ryukyu Onsen Senagajima Hotel, and the "Apeman Spa / Sashiki Hot Springs" at Yuinchi Hotel Nanjo are also options recommended for recovery from fatigue after sports.
Sports, relaxation, and dining. Part of the charm of Okinawa is that you can actually do all of the things you want to try during your stay.
Supported by: Loisir Spa Tower Naha